Is AI Relevant to IT Networks?
Is AI relevant to IT networks?
Selecting the right technology for your IT road map requires constant learning about the market. It's why you read Garter, join webinars and sign up for other resources.
How many times have you taken a call with a representative from a manufacturer and they share stories and features relevant to large enterprises instead of your company?
With Juniper Networks, for example, we often hear case studies and see videos about how retailers like Wal-Mart, higher education like MIT, and other campus environments across industries use Juniper's AI-driven platform, access points, and cloud-based services to drive customer engagement. This ranges from personalized push-coupons, way-finding directions, and asset tracking. Let's not forget the AI (artificial intelligence) virtual assistant, Marvis, that answers your questions about the wired and wireless network. Just ask, "Which devices are having issues?" Marvis will decipher all the network data and give you an answer.
How does any of this apply to your SMB business? You're not about to launch an app that pushes personalized coupons to customers' phones to your dozen or less sites. And can you really budget for an AI virtual assistant?
Your IT team is already overwhelmed with network management and you're still figuring out how to get the needed budget for your next refresh. To execute the type of capabilities being pitched by manufacturer representatives, you would need additional teams and budget dedicated to creating and managing these apps and content.
We can't blame these representatives for showing off the new, cool, science-fiction-like capabilities of the technology they're selling. We are in IT, after all, but just because the technology is cool doesn't mean it makes sense for your SMB company.
One of the technologies that is being boasted by many manufacturers is AI.
Is AI just bells and whistles for SMB IT networks? Or, is there other applicable value that AI provides? Should SMB IT leaders reconsider these products in their road map and upcoming purchases?
EdgeTeam investigates.
The Struggle for IT Staff
Regardless of the company size, most IT staff struggle with a common issue. The IT network has expanded to a point that human resources can't keep up with it. The network is now so complex to manage and vulnerable to security breaches that it's very difficult and expensive to hire enough trained people to operate the network.
For example, a simple printer issue at branch office could take IT staff several hours to identify why the issue is happening and how to fix it. Is it a problem on the printer itself, an access point, switch, or router? IT staff must stop what they're doing and troubleshoot. They may even have to physically go to that specific printer and try to replicate the problem. What if that printer is at a remote location?
It's no wonder SMB IT staff struggle to keep the network in operations. The same staff member who manages firewalls also manages routers, switches and wireless. And SMBs have fewer human resources than their fortune 500 counterparts.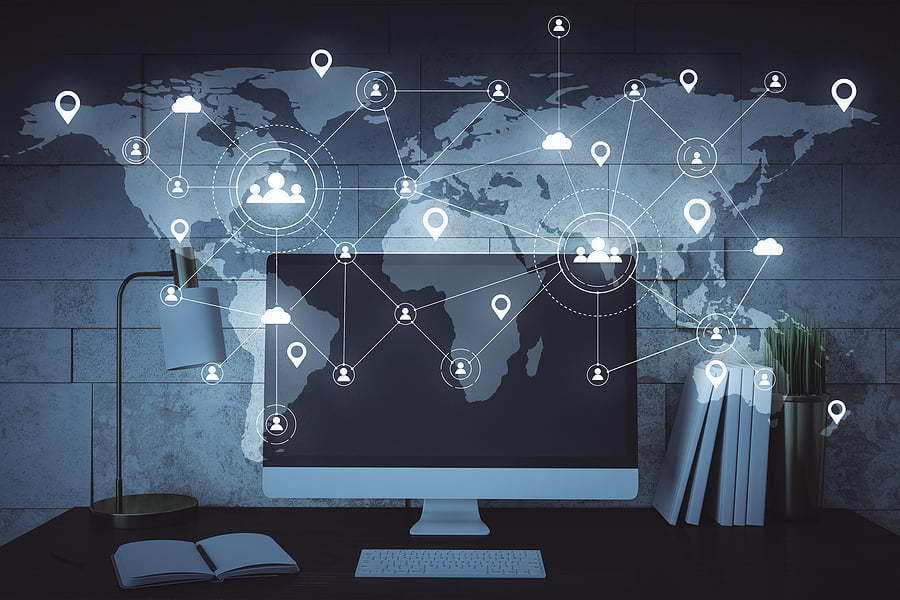 How AI Works in Network Operations
As we just described, most of IT staff's time is spent fixing tedious issues that requires troubleshooting and hunting through logs of data. They're constantly responding to trouble tickets whether its someone's email not working or a device not connecting to the internet. If they could just free up some of their time, they could focus on more strategic initiatives like improving firewall rules or automating functions.
This is one of the areas AI can help the most because computers correlate data much faster and, when backed with machine learning, can start to learn patterns and recommend necessary adjustments that keep issues from happening. This, of course, requires true AI.
What Juniper Networks is doing with Mist is true AI. For example, the Mist system captures all 150 states of connection from when a device connects to the network. The AI engine learns about the traffic on the network and correlates which patterns and anomalies lead to problems. That's how the AI virtual assistant is able to respond to your voice commands asking what problems are on the network. This can reduce time to remediation from hours to minutes.
How SMBs Benefit from AI-Supported Network Management
From a troubleshooting standpoint, IT staff can free up their resources and focus on more strategic work. No more nights and weekends trying to fix tedious issues.
From a finance and leadership standpoint, the solution is approved for procurement because the company gets more accomplished with the human capital they're already invested.
While the technology is state of the art, it's affordable because it's made up of the same network infrastructure already needed: switches, access points, routers and firewalls. You can use some other manufacturer equipment, such as firewalls, you just may not have the same visibility you would have with all Juniper infrastructure. Because of Juniper's cloud-based micro-services structure, SMBs can turn on and off features such as the Marvis AI Assistant when they want.
Gartner recognized Juniper Networks' ability to serve SMBs as well as enterprise and listed this as a strength for Juniper Networks. It's one of the reasons Juniper took the leadership spot in the magic quadrant for Wired and Wireless LAN Network Access Infrastructure.
You can read more about why and how this disruption to the leadership spot happened here.
Recommended Reading: Why the Disruption in Gartner's Wired and Wireless Magic Quadrant?
Next Steps
There are many products and solutions from different manufacturers available. How can you know which is best for your business or just bells and whistles?
That's what EdgeTeam is here to do. We serve as an IT solution partner by helping clients research and select technology best for their long-term goals, build road maps, and more. You don't have to have an IT purchase coming up before you start a relationship with us. We want to be part of your entire journey.
Read our article about Why Companies Need an IT Solutions Provider.
Contact us today so we can learn more about each other and start helping your team.
Call us at 817-953-2750 or or submit the contact form
https://www.edgeteam.com/wp-content/uploads/2021/01/AI-SMB-IT-Networks-scaled.jpg
1730
2560
Shawna
https://www.edgeteam.com/wp-content/uploads/2014/01/EdgeTeam-Technology-logo-300x73.png
Shawna
2021-01-11 13:55:33
2021-05-14 09:24:56
Is AI Relevant to IT Networks?