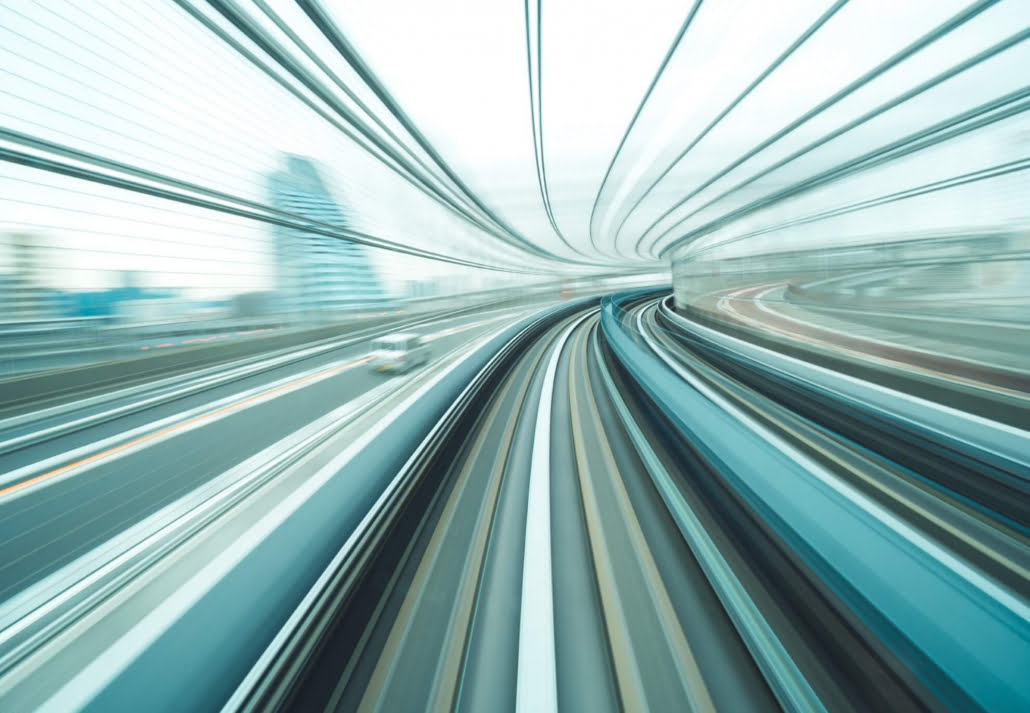 How to Optimize IT Network Projects Rushed During COVID-19
IT Network optimization tips; rushed last year.
As an IT leader, the Covid-19 pandemic forced you to make unplanned changes and adapt under tight timelines.
Employees who were set up to work onsite suddenly needed remote network access. Applications that were long-hosted in the private network were moved to the cloud. New applications were launched to help customers and employees stay connected and support business. The initiatives you would normally allocate months to plan and complete were finalized within weeks.
A year plus a few months later, you and your team are finally able to come up for a breath of air, so to speak, from the COVID-19 storm.
It seems like the world is finally stabilizing and you can start making long-term decisions.
More importantly, you want to make sure those quick decisions were the right decisions, and that the ad hoc adjustments don't pose risk to business security, operations, and profit margins. It's likely, and understandably so, that minor mistakes were made in the haste to make the necessary adjustments that kept the business in operations.
As you consider how to optimize your IT network from those quick decisions and changes, here are some questions we recommend you answer.
Tips for optimizing the IT network after rushed COVID-19 projects:
Which projects were initiated (and potentially rushed) due to the pandemic?
What changes did COVID-19 force on your network? Was it enabling remote work or moving to the cloud? Identify all the projects forced by the pandemic and begin your analysis from there.
These projects are most likely going to be the ones with the most opportunity for optimization because they were quick decisions paired with fast deployments. IT Network optimization tips continue.
2. What is the feedback about these projects?
Are remote employees submitting IT help desk tickets about choppy zoom calls? Are customers complaining about missing merchandise now that you've moved to online ordering and in-store pick-up?
This feedback helps you determine what areas of the network need analyzed and possibly optimized. While knowing zoom calls are choppy doesn't necessarily tell you what area of the network needs optimized (i.e. firewalls, switching, routing, or wireless), gathering a list of poor performance "symptoms" can help narrow down the root cause of the problem. It may be that one issue, such as misconfigured firewalls, are the root cause of multiple poor network performance "symptoms." IT Network optimization tips continue.
3. How is your business environment changing?
What changes did the pandemic force on your business environment? Did you change from a multi-site enterprise to a single-site corporate location because branch offices were permanently closed? Or, are you brining employees back onsite to work part- or full-time?
Identifying these changes also help prioritize what projects need optimized moving forward these next several months. This brings us to…
Recommended Reading: 5 Questions to Ask Before Refreshing Your IT Network Post-Pandemic
4. What was moved to the cloud? Will it stay there if people return onsite?
From retail to education and every industry in between, COVID-19 required a mass exodus from working onsite to working (or learning) from home. This required many organizations to move applications to the cloud.
We're seeing an interesting, but not surprising, issue arise for some of these organizations that bring people back onsite but keep the applications in the cloud.
The on-premise firewalls can't handle the influx of network traffic to and from the cloud. This is because prior to the pandemic, people accessed applications onsite from the private networks. Only a few people were actually using the internet to access applications. The firewalls do not have the capacity for that much traffic and it's creating bottlenecks that result in a worse-than-normal user experience.
Issues similar to this are likely to arise when people return onsite, which is why we recommend making the project list mentioned in the first point of this article.
Next Steps
Complete this list and you'll be more educated on what areas of the network pose the most risk and need analyzed. Network analysis and testing are still highly recommended to ensure nothing is left un-evaluated.
Take for example Juniper Networks. It's AI engine correlates data from the wired, wireless, and security infrastructure to help identify and resolve issues faster than human staff. What took hours and days for staff to manually troubleshoot, hunt through data logs, and work through maintenance windows now only takes minutes.
We're happy to set up a call, show product demos, and answer any questions you may have.
Recommended Reading: 5 Services That Distinguish IT Solution Partners from IT Resellers
Call us at 817-953-2750 or submit the contact form.
This post was brought to you by Juniper Networks
https://www.edgeteam.com/wp-content/uploads/2021/05/IT-TECHNOLOGY-WIRELESS-SECURITY-FIREWALL.png
433
431
Shawna
https://www.edgeteam.com/wp-content/uploads/2014/01/EdgeTeam-Technology-logo-300x73.png
Shawna
2021-05-17 11:55:39
2021-08-12 10:45:01
IT Network Optimization Tips