Network or Security? How to Perform Root Cause Analysis Faster
Read the scenario for network or security analysis performance
Another IT ticket is received by the IT help desk. Dozens more have already been submitted and it's still early in the working day. The network administrator rests his elbows on the desk and rubs his temples.
Where does he begin the root cause analysis?
The network administrator doesn't know if the user experience problems are from wireless, security, switching, or routing. Is the root cause with a device, an application, or configuration?
Each of the help desk tickets are likely from a different root cause. It takes hours-to-days to troubleshoot, cypher through data logs, and toggle between management systems. That's why he's still working on some of the help desk tickets that were submitted earlier in the week.
If the network administrator is a one-person team managing all network and security infrastructure, he must make the best educated decision about where to begin analysis.
If the network administrator works within a team, he'll submit tickets to his colleagues so they can begin hunting through their management systems. He hopes he doesn't send them on a wild chase. But, better safe than sorry; especially if there's a security issue. It's one thing for a user to experience Wi-Fi problems because an access point is having issues. It's a bigger, riskier problem if it's because the user has a device infected with malware and is spreading that threat on the network.
Does the above situation sound familiar?
You're not alone. Keep reading because there's good news regarding how you can simplify this process, making it easier and faster for IT staff to identify root causes and resolve network and security issues. Network or security analysis performance obstacle information below.
The Longstanding Obstacle to Identifying the Root Cause of Network Performance Issues
This complex, tedious, time-consuming task of identifying the root case of network performance issues derives from the multiple devices and manufacturers that make up the network. Different infrastructure and manufacturers have different management tools. This is why IT staff have to log in to multiple management systems, read logs of data, and manually troubleshoot devices.
Attempts have been made to simplify this process by adding additional management systems. Take for example SIEMS like Splunk that aggregate much of this infrastructure data together. But SIEMS require someone to watch the logs of data come through the screen and attempt to piece the information together into a story. It's not very efficient for Fortune 100 companies, and it's certainly not feasible for small-to-medium enterprises. Continue reading about network or security analysis performance identity.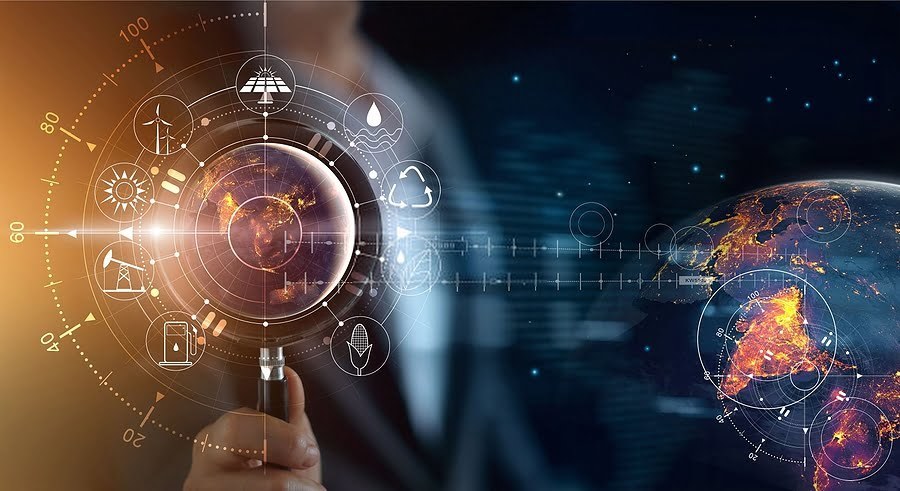 How AI Centralizes Network and Security Data to Identify and Resolve Issues Faster
Fortunately, technology is advancing fast and there are more innovative ways to resolving this problem.
Now organizations can use artificial intelligence (AI) within their network and security infrastructure to help perform this grueling data correlation.
Take for example the leader in this area, Juniper Networks.
Related Reading: Why Juniper Is a Gartner Magic Quadrant Leader
With Juniper, the network administrator views a dashboard that shows a live view of the campus floor plan. All the wired and wireless devices connected to the building or area are visible within this floor plan. If one of the devices becomes infected with malware, the device will turn red. The network administrator also receives a pop-up notification stating which device is infected and what it's infected with, along with an option to deauthenticate or ban the device from network. All it takes is click of the mouse.
Now the network administrator can identify a security issue instead of having to submit a ticket to security, manually troubleshoot, and/or hunt through logs of data. Because this network administrator knows where that infected device is located within the floor plan, he can go to that device and remove the malware so it's safe to connect it to the network again.
Most of the time, the network administrator will have the opportunity to resolve, or start resolving, the issue before a user submits a help desk ticket. This is because the AI can identify and notify staff of the issue before a user submits a ticket. If a help desk ticket is submitted from a user experiencing slow Wi-Fi, for example, the network administrator doesn't have to wonder if it's a wireless issue or security issue. The AI will let him know.
How Is This Possible?
This is possible because Juniper added their wired, wireless, and security infrastructure into an AI engine called the Mist AI Cloud. It's part of the WAN (wide area network) Assurance through the AI-Driven Enterprise.
The addition of all the network and security infrastructure into this AI engine is what enables enterprise data to be accurately correlated and presented as natural language, showing IT staff exactly what and where the problem is located. What took hours and days to do now only takes minutes.
Next Steps
Would you like to see this technology in action? We're happy to show you a live demo and answer any questions. We use this solution at EdgeTeam, so we can vouch for the improved user experience and infrastructure management on a personal level.
We recommend you consider this technology, especially if you're coming up for a refresh. It's available at a reasonable price-point and is especially cost-effective for those who have a lean IT staff.
Related Reading: 5 Questions to Ask Before Refreshing Your IT Network Post-Pandemic
We've seen big transformations using this technology network security analysis performance within our own business and with customers, but we are vendor agnostic and can discuss other manufacturer solutions with you.
The most important outcome is for you to have the technology that best fits your business, operations, and goals while meeting budget requirements.
Call us at 817-953-2750
This post was brought to you by Juniper Networks
https://www.edgeteam.com/wp-content/uploads/2021/05/SD-Wan-AI-NETWORK-SWITCHES-ROUTERS.png
446
543
Shawna
https://www.edgeteam.com/wp-content/uploads/2014/01/EdgeTeam-Technology-logo-300x73.png
Shawna
2021-05-17 12:08:56
2021-08-12 10:49:03
Network or Security Analysis Performance Faster!