Juniper is a magic quadrant leader.
As an IT leader, you're continually learning how to better secure and innovate the organization through unprecedented times.
That's probably why you read Gartner, one of the world's leading research and advisory firms and you have seen that Juniper Networks is a magic quadrant leader.
In your reading, you may have noticed that an unusual disruption happened this year within the magic quadrant for Wired and Wireless LAN Access Infrastructure.
This disruption provides unique insight about what is happening within the IT world and what business leaders should consider to successfully execute strategic visions and roadmaps.
What Is the Disruption?
If you look at the manufacturers represented in any one of Gartner's magic quadrants, each vendor has been in that quadrant's respective business for a long time. For example, there are very few manufacturers in the magic quadrant for wired and wireless LAN access infrastructure that have been in the wireless space for less than 10 years.
Juniper Networks, known for its switching, routing, and security, offered a wireless solution in recent years through partnerships (i.e. Aerohive). Then Juniper Networks acquired Mist in 2018, which was founded just six short years ago in 2014.
In 2019, Juniper Networks was listed as a Visionary in the magic quadrant for Wired and Wireless LAN Access Infrastructure. But this year, Juniper Networks surpassed HPE, Cisco, and Extreme Networks be THE leader.
This unprecedented leap within the magic quadrant is more than the result of the acquisition of a wireless company. We know that from when Juniper Networks acquired Trapeze Wireless back in 2010, which did not make Juniper Networks a leader.
So, what happened within the market and Juniper Networks for it to catapult from a Visionary to a Leader in this quadrant? And what can IT professionals take away from this disruption?
First, let's address the changes with how networks are designed, managed, and experienced.
The Consequences of Expanding IT Network Infrastructure
Networks are expanding beyond corporate headquarters and data centers to cloud environments, branch offices, campuses, homes, and just about anywhere a person can take their mobile device.
While an expanded network makes working for and purchasing from enterprises easier, more convenient and sustainable, it's a management nightmare for IT staff who now oversee more sites, devices, and management tools.
For example, a simple Wi-Fi issue for an employee at a branch office could take IT staff several hours to identify why the issue is happening and how to fix it. Is it a problem on the mobile device, an access point, switch, or router? IT staff must hunt through multiple logs of data between several management tools to understand why the problem is happening.
Now, add several hundred more trouble tickets coming in from multiple sites. All require the same process to remediation as described in the above paragraph.
As more devices and machines are added to the network, IT professionals struggle to keep up with network management. It doesn't matter how many more IT professionals are added to staff.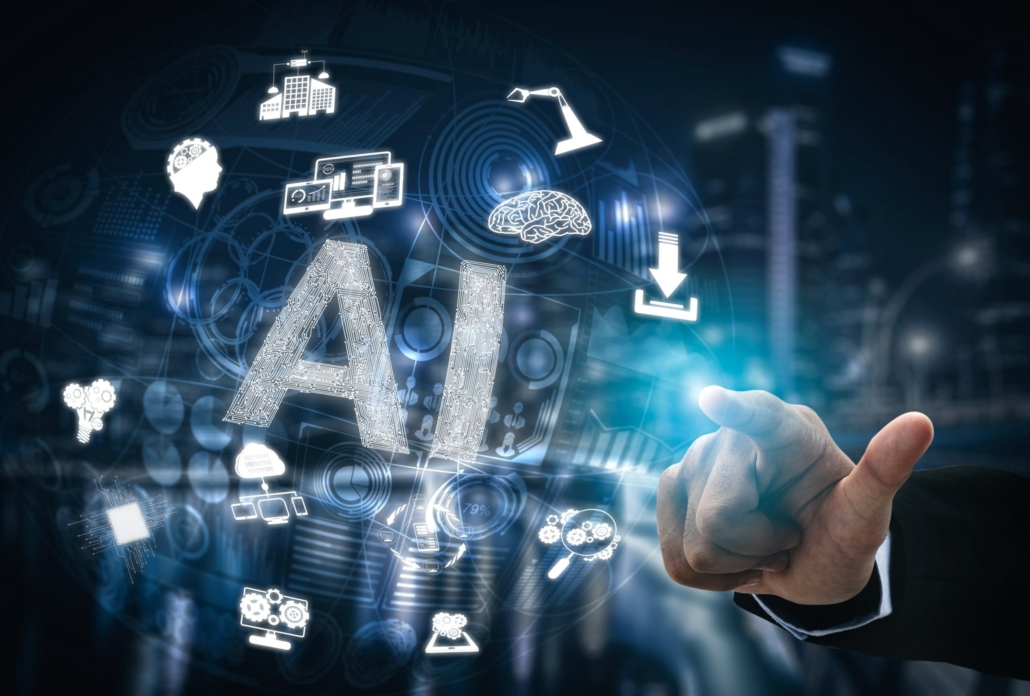 The Growing Need for Artificial Intelligence
Rewind back to 2014. Manufacturers were (and still are) building products that didn't relate with how network design was evolving. This escalated the complexity of network management. The founders of Mist saw how IT networks were changing and decided to leave their respective companies to build something from the ground up.
The solution was much more than building new wireless access points, which are quite different from anything else on the market but we'll have to get into that in another post. What the Mist founders built was an engine driven around artificial intelligence (AI) that would help IT staff more efficiently, accurately, and quickly correlate network data and make sense of it.
Today, there's a lot of misinformation around artificial intelligence and machine learning. People are labeling automation and scripting as AI, but there's still a person behind the scripting language. We've been able automate and have API calls for a long time, which is good, but that's not artificial intelligence.
What Juniper Networks is doing with Mist is true AI. For example, the Mist system captures all 150 states of connection from when a device connects to the Wi-Fi network. The AI engine is constantly learning about the network and deciphers through all the data when there are anomalies and what those anomalies are that could be creating problems. The Mist AI then presents this finding to IT staff. Imagine signing into your management tool and having a dashboard that shows you exactly what devices are having issues and why. To help put into perspective, this means an IT professional may need four minutes instead of four hours to identify the root cause of a Wi-Fi issue.
This is an obvious game-changer. But Mist still only provided these insights for wireless. What about wired devices? What about security?
How Juniper Networks Brings An AI-Driven Solution to Wired and Wireless
In 2018, it was officially announced that Juniper Networks acquired Mist.
While Juniper Networks could have simply bought Mist and continued to increase sales for that product, a different approach was taken.
Juniper Networks integrated their current portfolio of switching, routing, and security into the AI engine.
It's this integration that creates an all-encompassing, campus-based networking environment that is all driven behind singular management powered by artificial intelligence.
Takeaways for IT Leaders
It wasn't just the acquisition of a wireless company that catapulted Juniper Networks to be the leader for wired and wireless LAN access infrastructure. It was the integration of their entire portfolio spanning WLAN, LAN, WAN, security and data center into an AI engine and realizing their mission to create engineering simplicity.
We know this because we've been watching and working with Juniper Networks since before EdgeTeam was founded in 2012. Even though we partner with other vendors, we invested heavily in Juniper Networks' certifications and education because of our service provider clientele. We've seen the evolution within Juniper Networks, growing from their service-provider roots and relating it to the campus-based networking environment.
Gartner's research provides more confidence that AI is not only the future of IT network operations, but is the reality of what is needed and available today through Juniper Networks. And it's not only applicable to fortune 500 enterprises.
Gartner noted that a strength of Juniper Networks is its ability to service clients in all markets, from SMB to large enterprise. Whether you're an IT professional for a rural service provider or regional store, Juniper Networks should be something you learn more about.
Next Steps
For all the reasons and more that are discussed in this article, many of our clients are burdened down from the day-to-day responsibilities of IT network management. They don't have time to thoroughly research or gain more experience working with the different technology vendors, both legacy and up-and-coming.
We'd like the opportunity to help discuss your goals and current roadmap so we can offer consulting and technology advice because that's our passion and where we can help the most.
That's why we've built into our business model the flexibility to offer consulting before a refresh or purchase is needed.
Call us at 817-953-2750 or submit the contact form
Recommended Reading: 6 Services That Distinguish IT Solution Partners from IT Resellers
Partnership
This post is brought to you by Juniper

https://www.edgeteam.com/wp-content/uploads/2021/01/Juniper-Magic-Quadrant-Secure-Wireless-LAN.png
362
394
beau@edgeteam.com
https://www.edgeteam.com/wp-content/uploads/2014/01/EdgeTeam-Technology-logo-300x73.png
beau@edgeteam.com
2021-01-11 14:44:14
2021-05-14 09:26:06
Juniper is a Magic Quadrant Leader