Resources to Keep Rural Healthcare in Business
Staff is limited. Hallways are mostly empty. The calendar board is blank except for the occasional surgery. If you didn't know better, you'd think you were on the set of a post-apocalyptic movie.
For many rural healthcare facilities, this is the new reality.
Rural healthcare organizations already struggled to keep the lights on, so to speak, but COVID-19 poises interesting challenges.
Elective surgeries are postponed, reducing income, and healthcare providers instead prepare for an influx of COVID-19 patients.
It's now almost a year later and people are still social distancing and opting out of non-emergency appointments. It's not surprising that we've seen more rural health care organizations permanently closing their doors than we have seen in the last decade.
Are rural healthcare facilities doomed to fail and send community residents to larger, urban areas?
Only if they keep doing things the way they've always done them.
Rural healthcare organizations need to innovate for better internal efficiencies and patient services that reduce costs. They need to not be limited in caring for patients within the walls of their physical location or sending a healthcare professional out to a resident's home.
This requires broadband connectivity and telehealth services.
But, where will rural healthcare — a traditionally underserved community — get the funding, strategy, and additional expertise to upgrade their network and security infrastructure to do so?
As a solution provider that serves rural communities, that's exactly what we're covering in this article.
The Federal Funding to Keep Rural Healthcare in Business
There is a fund called the Healthcare Connect Fund that helps rural healthcare organizations build broadband connectivity.
Why is broadband connectivity important to keeping rural healthcare in business?
It's the foundation of what is needed to create telehealth services. For example, instead of having a physician drive a far distance to serve a patient in a rural community, that physician can use a secured internet connection and mobile device to serve and invoice the patient remotely.
It creates cost efficiency by regulating lights, heating, air, and other utilities.
It helps the IT staff be more efficient in managing the network, network security, and its applications.
It helps healthcare staff be more efficient in serving patients and more accurately performing administrative tasks.
If you are eligible for the Healthcare Connect Fund, you can receive a 65% subsidy for expenses related to broadband connectivity. This can include eligible switches, routers, and firewalls and the cost of services to design, install, and manage network equipment.
What's different about this fund is how it is structured to connect multiple offices into a campus. Historically with other funds, you would file as an individual. With the Healthcare Connect Fund, you can file as a consortium and connect more than one organization. This structure allows more areas to be funded under the program.
Who Is Eligible?
Rural healthcare facilities that are public, non-profit, have less than 400 beds and a physical address within one of the qualified rural counties should learn more about this program. This includes rural health clinics, nursing facilities, local health departments, and agencies.
Resources to Secure Funding and Build A Business-Saving Experience
Securing your piece of the Healthcare Connect Fund requires multiple steps from submitting eligibility forms and your IT strategy to requesting equipment and services.
The process is just as cumbersome as it sounds.
Not only do you have to keep up with multiple forms and when they are due, but you also have to select the right IT infrastructure and design the architecture that will make your business-saving experience possible.
But we've created an easier, simpler process to help you.
We partner with organizations that are tightly aligned with USAC, the federal organization responsible for this program. Through our partnerships, we can offer our clients the guidance and resources through the entire journey of submitting eligibility forms to deploying the new, funded equipment.
First, we can help you understand if you're eligible or how to become eligible.


Second, we can help you manage and simplify the form filing process. For example, multiple forms are due between January and July, 2021. We can consult and check your work to help ensure it's approved. With our partnerships, you can even be exempt from soliciting a bid (USAC Form 461), reducing application costs and timelines.

3. Third, we can help you create the broadband strategy and design to meet your goals. It's not enough to add upgraded switches and firewalls. You need the right architectural design to create the experience that actually improves efficiency throughout the IT network and the provider-patience experience.

Does your current IT staff have the experience to build this? If not, we can design the architecture for you, equipping your IT team for success once everything is deployed.
4. Fourth, we help you select the best technology and services that will bring your connected experience to reality. This federal funding is a great opportunity to build a network that will support your business for the next five to 10 years, but you have to wisely choose the right infrastructure and sub-components to do so. For example, some equipment simply lasts longer with higher reliability and uptime than others. Take Juniper Networks, for example. Juniper started by developing service-provider grade equipment but also builds solutions to meet industry-specific requirements. That means industries like healthcare can benefits from the same high reliability and durability of service-provider grade equipment while also meeting regulations.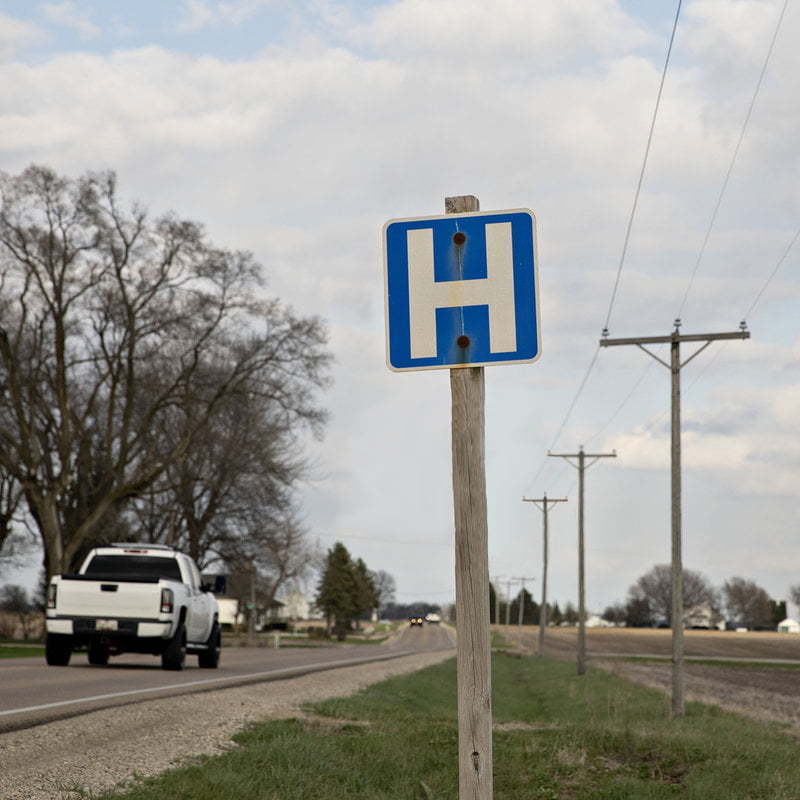 Call-to-Action
Does your rural healthcare organization meet some of the edibility requirements?
January 4, 2021 is the first date you can begin submitting your requests for funds, so now is the perfect time to start a conversation and start planning what experience, technology and services you need.
Reach out to EdgeTeam to learn more and start the process.
Call us at 817-953-2750 or submit the contact form.
Partnership
This post is brought to you by Juniper
https://www.edgeteam.com/wp-content/uploads/2021/01/Rural-Healthcare-Funding.png
455
600
Shawna
https://www.edgeteam.com/wp-content/uploads/2014/01/EdgeTeam-Technology-logo-300x73.png
Shawna
2021-01-29 14:45:36
2021-05-13 16:43:19
Resources to Keep Rural Healthcare in Business